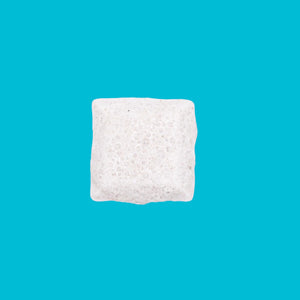 Shower steamers are easy to use and can be added to your shower routine for an enhanced experience. To use a shower steamer, simply place it on the floor of your shower, away from the direct stream of water. The steamer will dissolve slowly as the water hits it, releasing the fragrance and essential oils into the steam. As you shower, the steam will carry the fragrance and essential oils, which can be inhaled to provide aromatherapy benefits. You can also use a small dish or soap holder to put the steamer on, you can adjust the steamer position to place it in the area of your shower where you want the most steam. It's recommend to use it in a well ventilated room to avoid inhaling too much of the steam.
Experience the ultimate refreshing shower with our eucalyptus shower steamer infused with mint! The perfect blend of invigorating eucalyptus and refreshing mint to wake up your senses and start your day feeling revitalized.
Cirtus- Awaken your senses and invigorate your shower routine with our citrus shower steamer infused with mint! The perfect blend of zesty citrus and refreshing mint to start your day off right.
Relax and rejuvenate with our lavender shower steamer infused with mint! The perfect blend of soothing lavender and refreshing mint to create a spa-like experience in the comfort of your own home.

Ingredients: Baking soda, citric acid sunflower seed oil, bentonite clay, sea salt, menthol, eucalyptus oils. *Lavender essential oils *Eucalytpus *Citrus
This product is not intended to treat or cure any medical condition. If you have allergies or sensitive skin, use the list of ingredients on the label and consult your physician. Do not use these products if you are unsure about the ingredients.