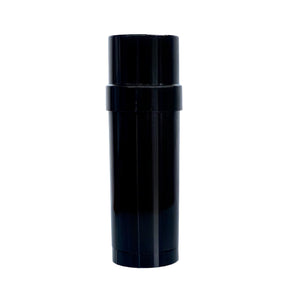 Discover the transformative power of our remarkable salve, specially formulated to soothe and alleviate discomfort caused by headaches, muscle cramps, and a wide range of other aches.
Bid farewell to temporary relief and embrace the long-lasting benefits of our therapeutic salve. Crafted with a blend of potent botanical ingredients and backed by the wisdom of nature, our salve provides targeted relief to help you regain control and restore comfort to your daily life.
If you suffer from headaches, our salve offers a soothing solution. Gently massage the salve onto your temples, forehead, or neck to experience a cooling and calming sensation, easing tension and promoting relaxation.
For those plagued by muscle cramps or soreness, our salve works wonders. With its unique blend of natural ingredients, it helps to alleviate muscle tension, reduce inflammation, and provide deep, penetrating relief. Simply apply and massage into the affected area, allowing the salve to penetrate deep into the muscles for maximum effectiveness.
But our salve doesn't stop there – it goes above and beyond to address a myriad of other aches and discomforts. From joint pain and arthritis to backaches, strains, and sprains, our versatile salve provides relief where you need it most.
We understand the importance of using ingredients you can trust. That's why our salve is carefully crafted using only the highest quality, natural ingredients. Each ingredient is chosen for its unique properties, ensuring a powerful and effective solution that is free from harsh chemicals or synthetic additives.
Our user-friendly website provides detailed product information, usage instructions, and customer reviews, allowing you to make an informed decision and find the relief you seek. Whether you're looking for a natural alternative to traditional pain relief methods or seeking a complementary approach to your existing wellness routine, our salve is here to support you.
Don't let pain hold you back any longer. Embrace the natural power of our exceptional salve and rediscover a life free from unnecessary discomfort. Explore our website today and take the first step towards a happier, more comfortable you.