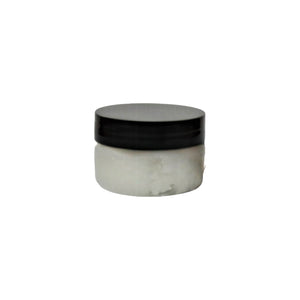 The dual lip scrub gently exfoliates, smooths and massages for softer, kissable lips and protect lips from future drying, cracking or chapping. You'll have smooth lips in no time!
Get Scrubbing
Take a small amount of the lip scrub, apply it to clean damp lips and gently rub your lips in circular motions. You can also use your index finger to massage your lips gently. Do this for about 30 seconds.
Clean up time

Wipe away the scrub with a warm, damp washcloth or tissue.....or lick it away.