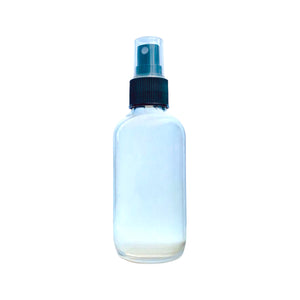 Body Oils are emollients, meaning they work by softening and smoothing the surface of the skin, making it feel (and look better) almost instantly. They also leave skin with a gorgeous sheen, and silky feeling. We use light weight oils that absorb into skin and won't leave greasy residue on your skin.

Directions: After showering and towel-dried, spray onto your body. It's best used after bath to soften skin and bring a lovely polish and glow prior to bed. Avoid Eyes and mouth do not use mist on genital area. The mist is easily absorbed when the skin is warm and slightly damp.
Scents:
Palo Santo -Palo Santo is a shapeshifting blend of Moroccan cedarwood,  davana, rum, Haitian Vetiver, Venezuelan Tonka Bean, and warm milk.
Lavender- A wonderful aroma of a true lavender flower. Clean and relaxing. * Amethyst.
Volcano- Pineapple, goji berry and mango are perfectly blended for an exotic sensation, as a hint of driftwood adds lingering tones of sunny warmth to the island sensation. * Adventure. 
Crush-Delicious, sweet, nutty, blend of pistachio and almond mingled with heliotrope, jasmine, sandalwood, caramel and vanilla. This will leave you smelling irresistible. * Jasper.
Patchouli- woodsy, hippie and straight up the men!
Some may have crystals.
Ingredients: Caprylic/Capric triglyceride (FCO),  cyclotetrasiloxane (and) cyclopentasiloxane,prunus amygdalus dulcis (sweet almond) oil, vitis vinifera (grape) seed oil,tocopherol,propylene glycol (and) diazolidinyl urea (and) iodopropynyl butylcarbamate.