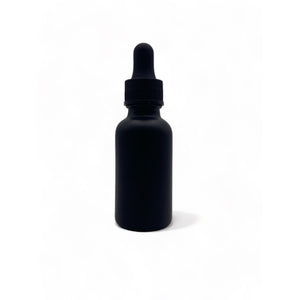 Beard oil is like a magic potion for your facial hair! It's a specially crafted blend of natural oils that are designed to nourish your beard, leaving it feeling soft, smooth, and looking healthy. Just a few drops of this elixir can do wonders for your beard, hydrating and moisturizing both the hair and the skin underneath. It helps to reduce itchiness, dandruff, and even helps to prevent breakage, keeping your beard looking full and luscious. So, if you want to rock a beard that looks and feels amazing, give beard oil a try - your beard (and anyone lucky enough to get close to it!) will thank you!
Scent tones:
Big D Energy- An empowering, masculine fusion of mahogany, cedar, geranium and resinous woods delightfully supplemented with hints of lavender.
After Hours-A rich, mysterious blend of masculine tonka bean and soft rosewood on a base of black amber resin. Highlighted with hints of fresh citrus and cedarwood.
Mr. Perfect-A bright, immersive profile highlighted with hints of lemon, marine air, and sea greens that will remind you of a beautiful coastal walk at sunset.
Unforgettable-Complex notes of lavender, vanilla, woodsy and musk.
El Padre-A woody, earthy fragrance highlighted by a blend of warm spice, cedar, and lemon leaf with hints of smokey incense.
Ingredients: Argan oil, jojoba oil, sunflower seed oil, vitamin E, almond oil, grapeseed oil, fragrance oil.
🐰 100% Cruelty-Free.
🤲🏻 100% Handmade.
🌱 100% All Natural.
🍃 100% Chemical, paraben, and preservative free.